What's INside our park
---
Over 1,000 square meters of connected trampolines, ninja course, dodgeball and more!
---

Trampoline Court
To allow for a wide spread of jumping and flipping maneuverability to make for the most enjoyable experience while defying gravity are related.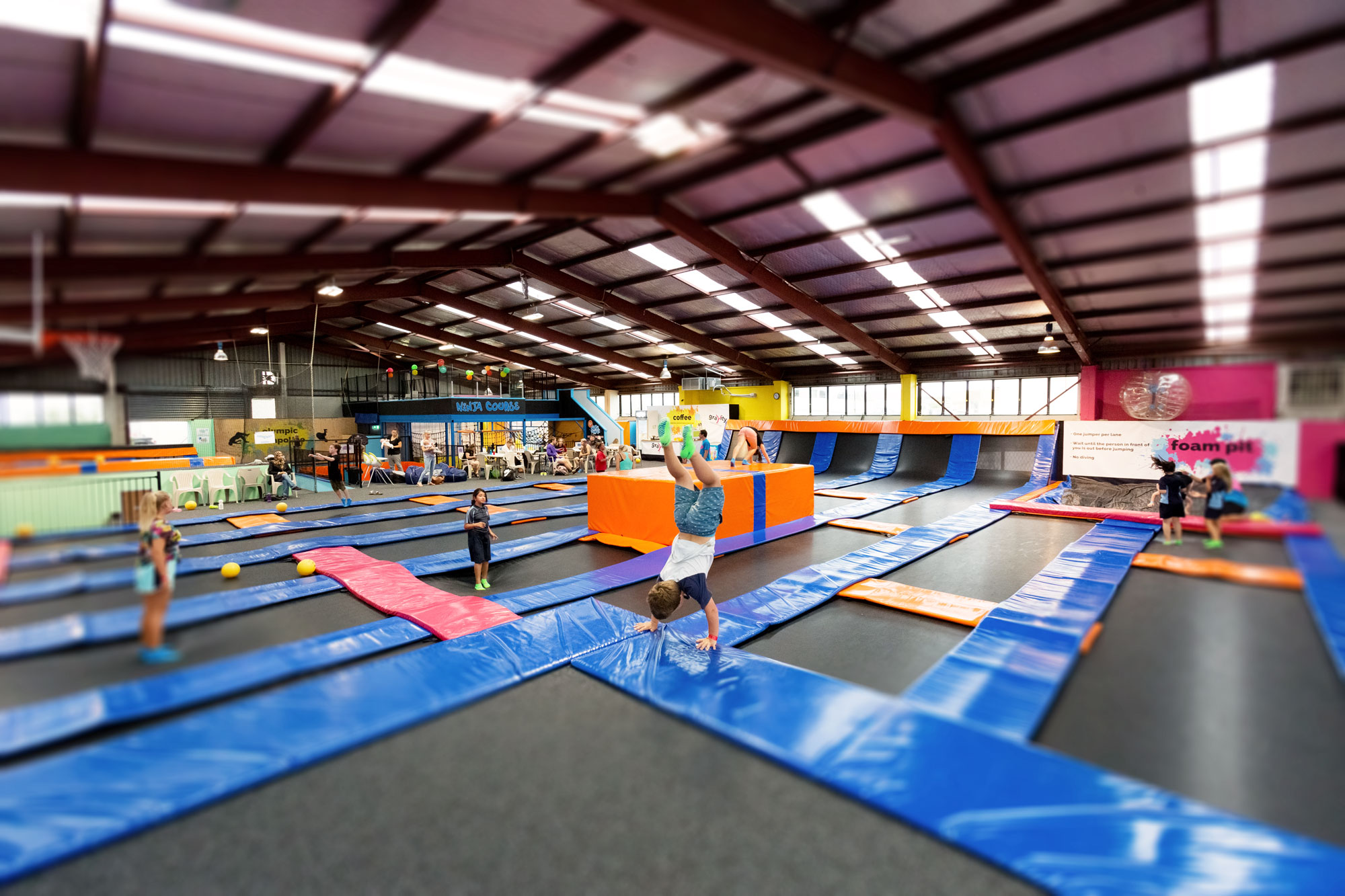 Ninja Course
With multiple obstacles such as the Warped wall, Flying fox, Tight rope,Quad Step, Spider Web and more.you skills and strength will truly be tested. Can you finish the course and will you make it onto our leader board?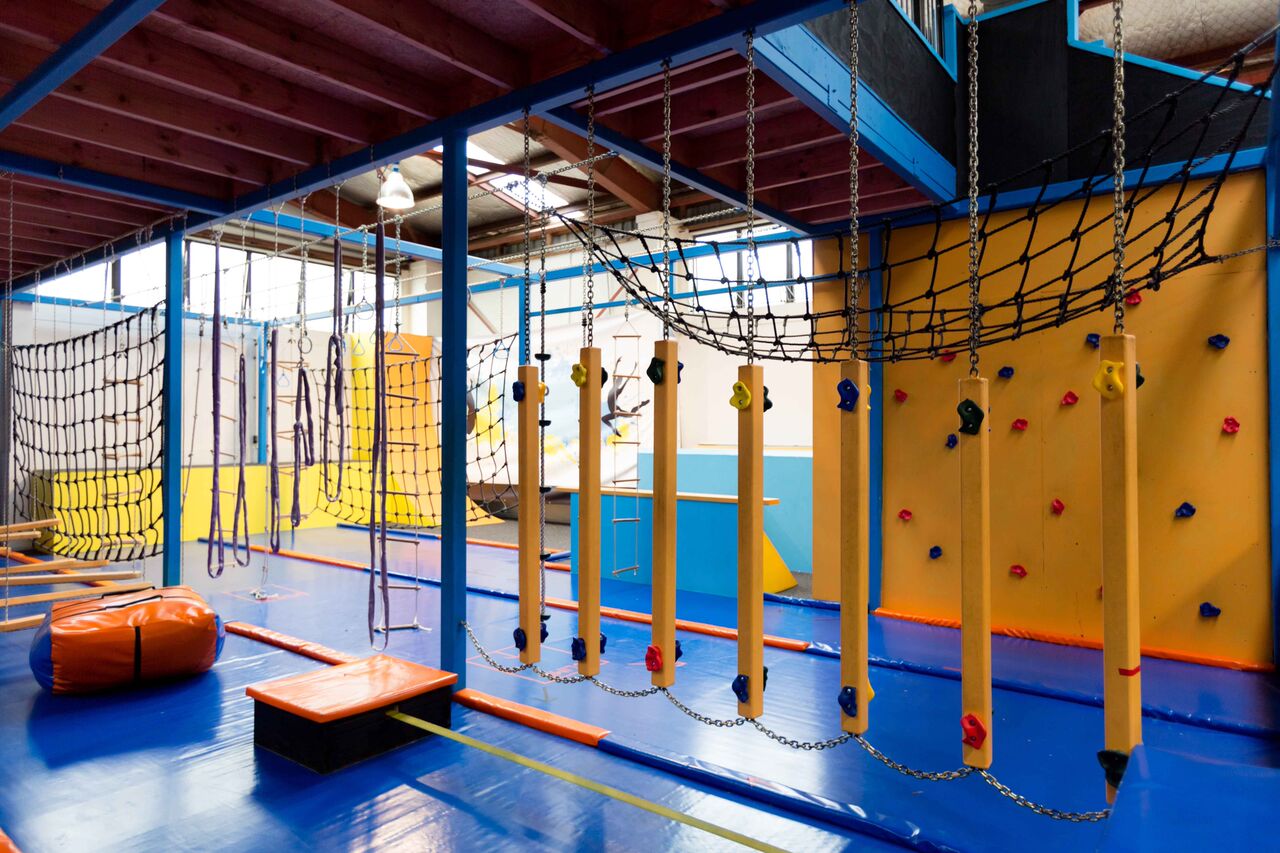 Basketball Hoops
Nothing but net, off the backboard or simply slam it right in! Our basketball hoop is available on our Main court with plenty of balls available. Will find the perfect angle to sink that Jump shot!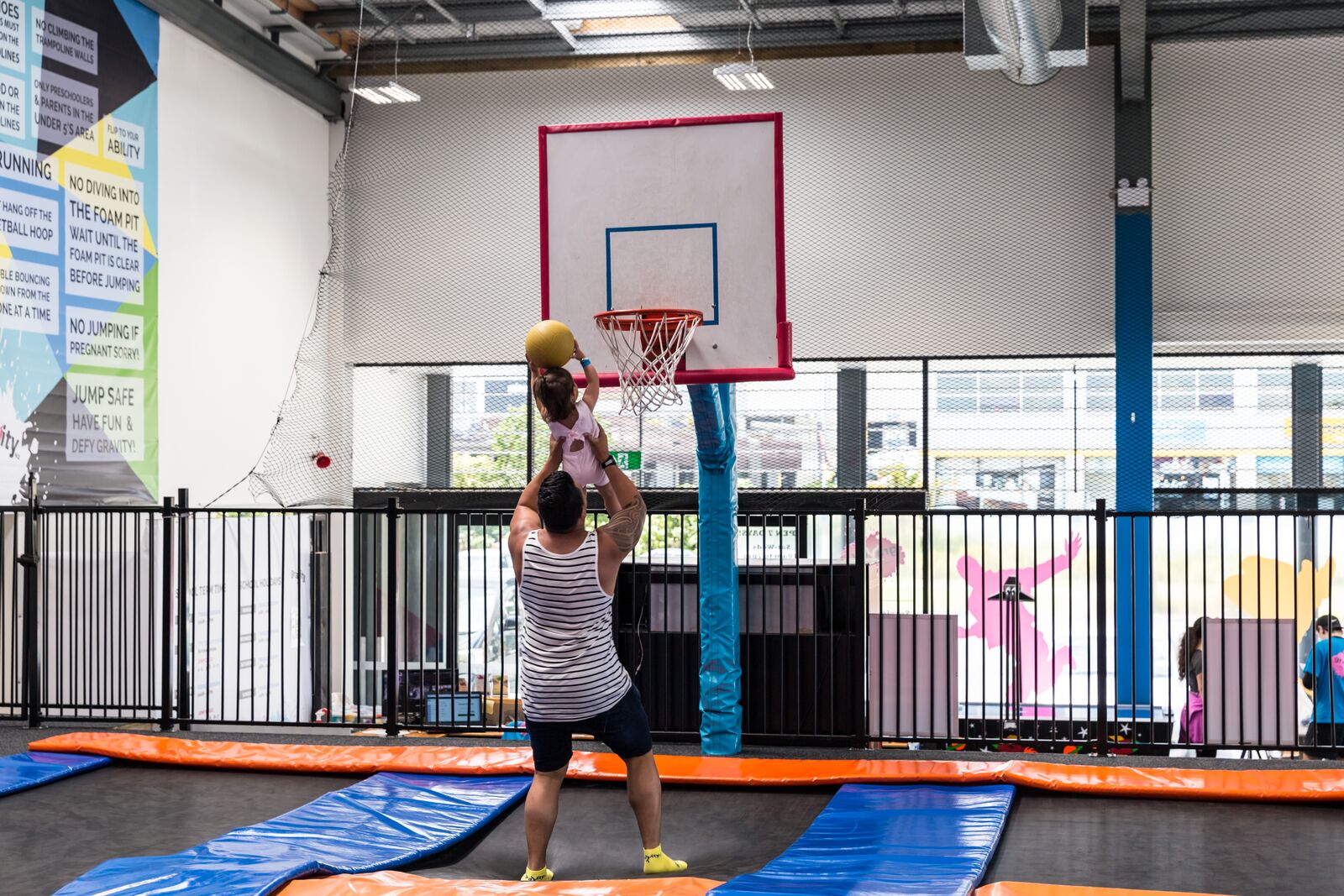 Trampoline Wall
Feel the full slingshot effect from being sprung from the Trampoline wall. The only place that encourages you to literally bounce off the walls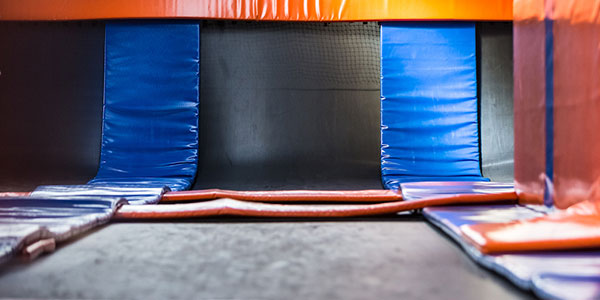 Foam Pit
As soft as a cloud and ready to catch you. The Foam Pit is the best place to practice your flips, jumps and stunts,that will provide you with a soft and comfortable landing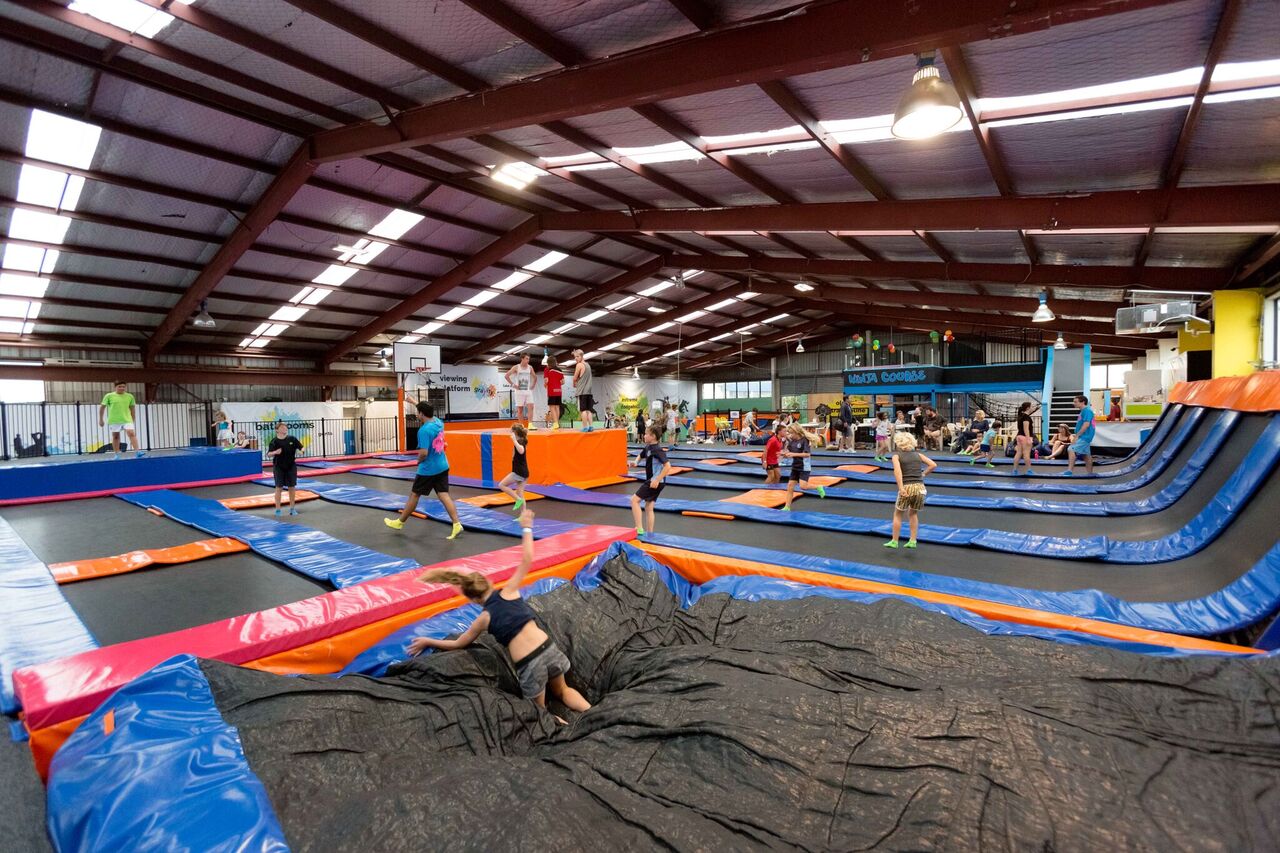 Toddler Play Area
With a variety of activities catered to toddlers the under 5s arena is the perfect place for you settle your toddler into with drawing walls, colourful toys and puzzles for them to stimulate and interact with other toddlers. Along with having 4 dedicated Trampolines allowing you toddler to spring into action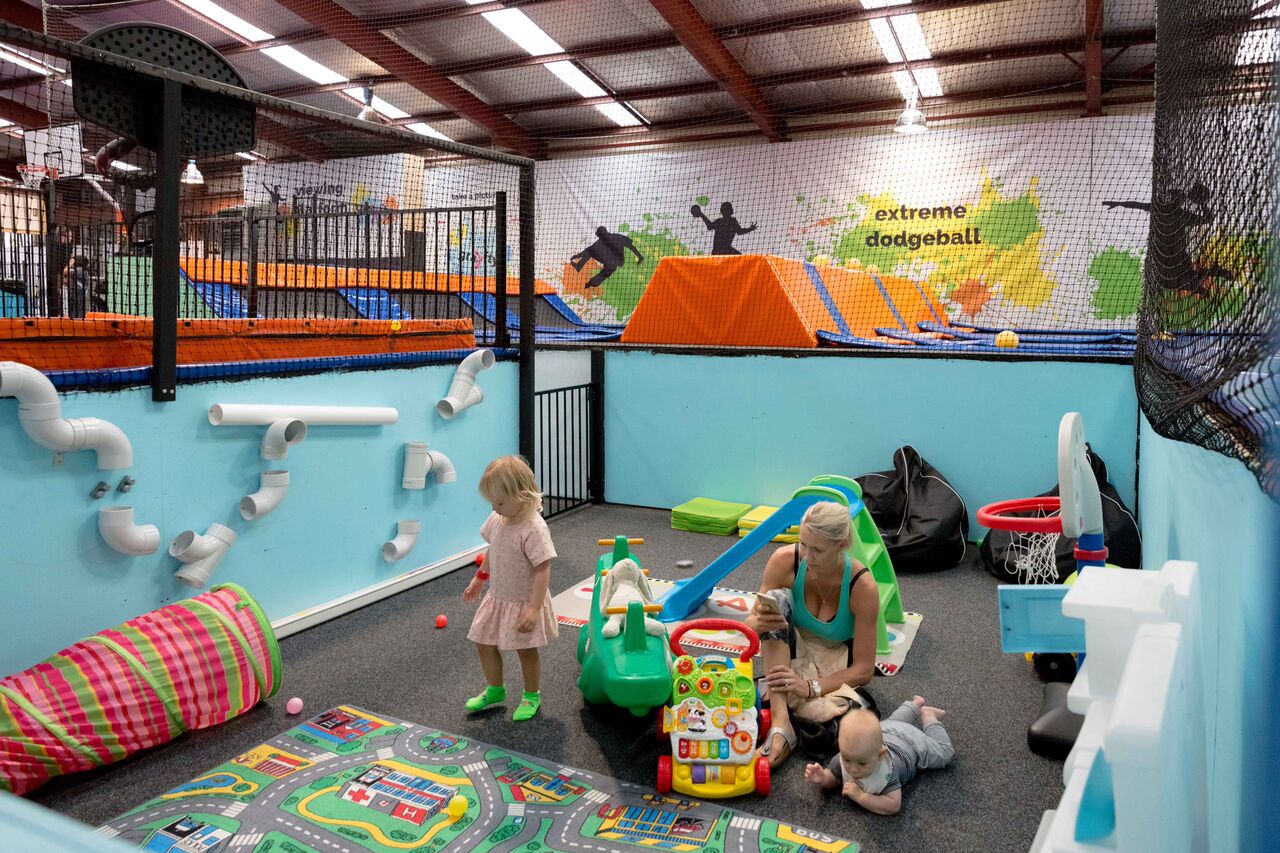 Dodgeball Arena
Made up of 6 long trampolines to make it easier to jump and dodge your way around as well as getting the jump shot on your opponentto ensure your team is lead to victory, with different variations that can be played to suit all ages and a referee on hand to ensure FAIR PLAY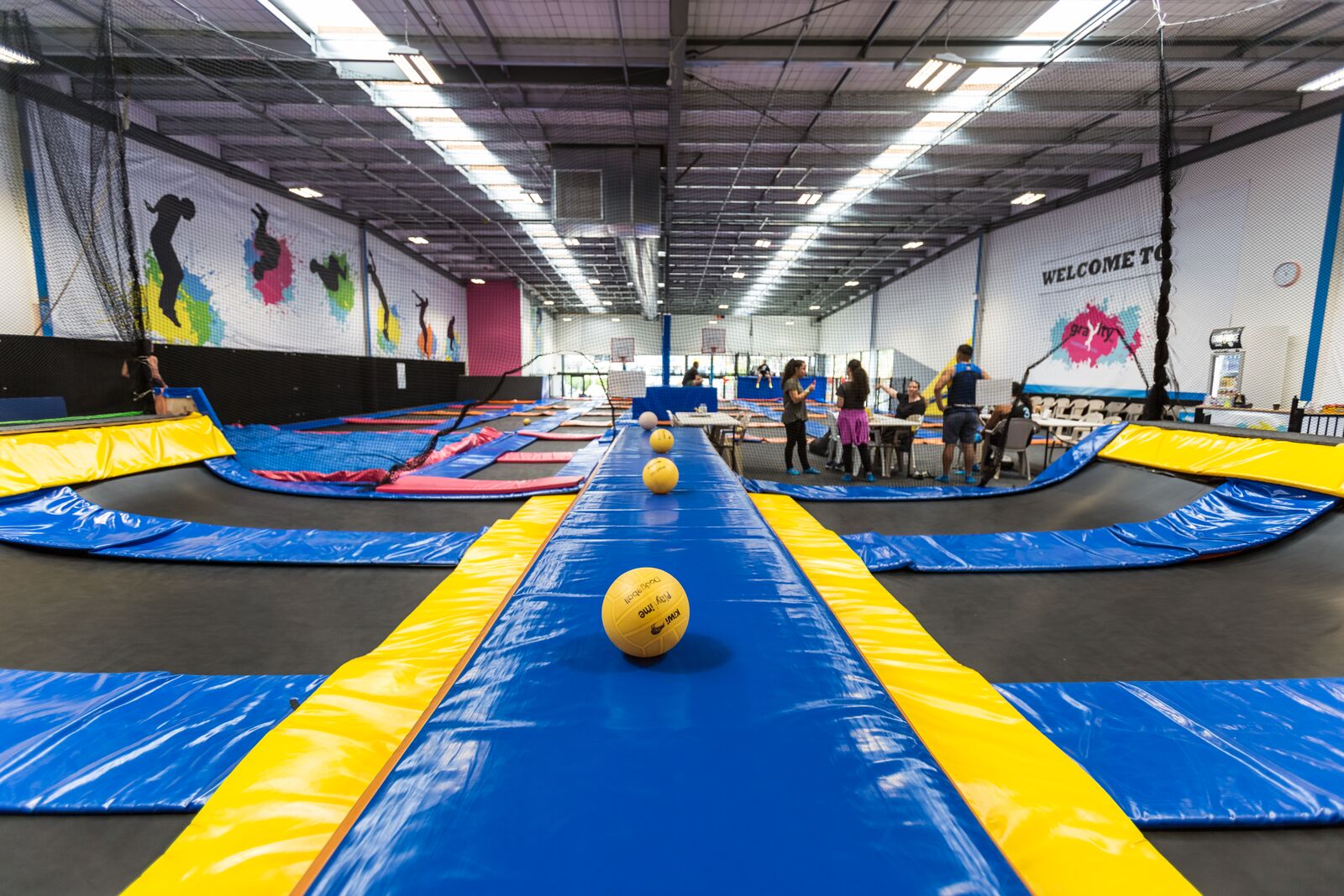 Olympic Trampoline
Wanting to really reach to new heights and define gravity. The Olympic tramps is the best tramp to spring you up into the air for even more body lifting experience . with different size platforms to practice your drop ins and base jumps.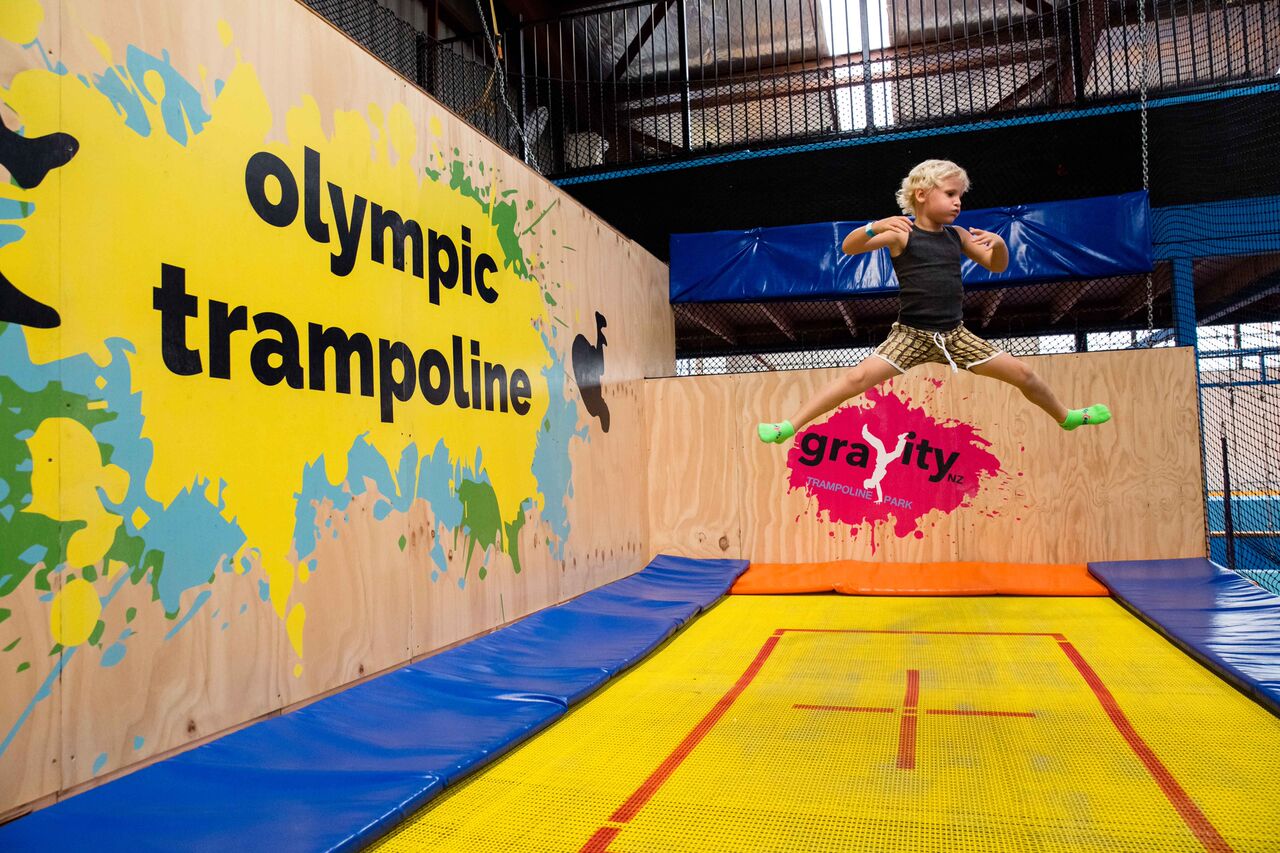 Gravity Cafe
Ready to supply you with your coffee fix for the day. Our talented staff are barista trained to create the perfect coffee so you can watch your little jumpers while relaxing with flat white in hand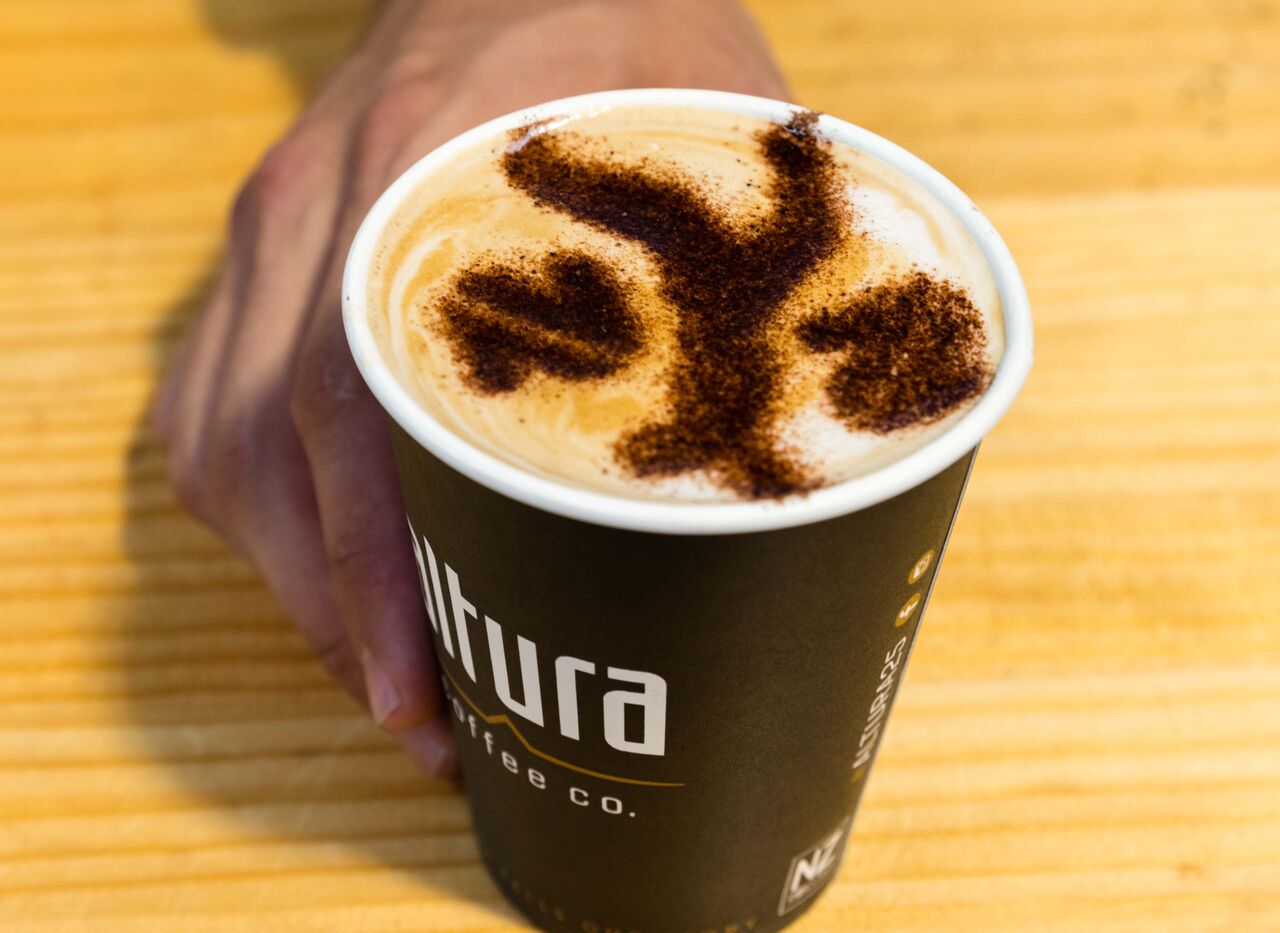 Spectating Platform
Our spectators platform is in the middle of all the action allowing you to feel a part of the amazing gravity experience. With bean bags, table and chairs, you can relax with a coffee and magazine interrupted only by the shouts of "Mum/Dad/Grandma/Poppa… watch this!"