Toddler Time
---
---
All our trampolines together with toys, tunnels, balls and little activities.
These activities are very beneficial for your toddler's development as it teaches
them fundamental movements, balance, hand-eye coordination, situational
awareness and general interaction and sharing with their peers.
It is also time out for you and your little ones to bounce around and just have fun together!
Our staff can also make you a fabulous coffee if you need some caffeine to keep up!
At just $12 per toddler and Parents jump for free – it is the best value toddler activity in Auckland!
---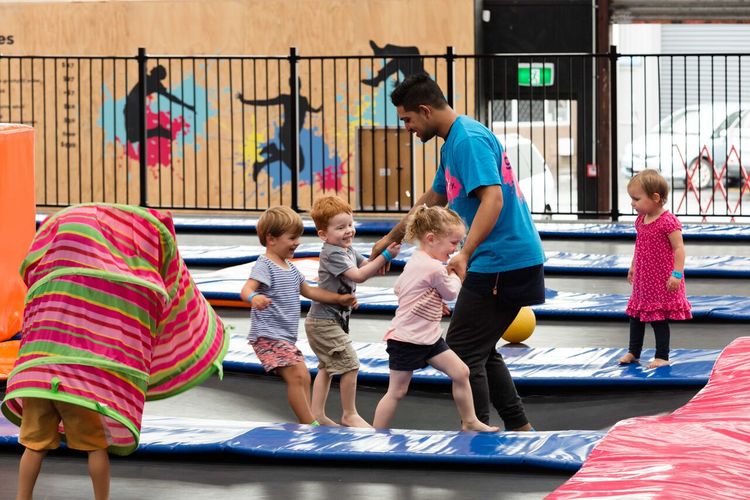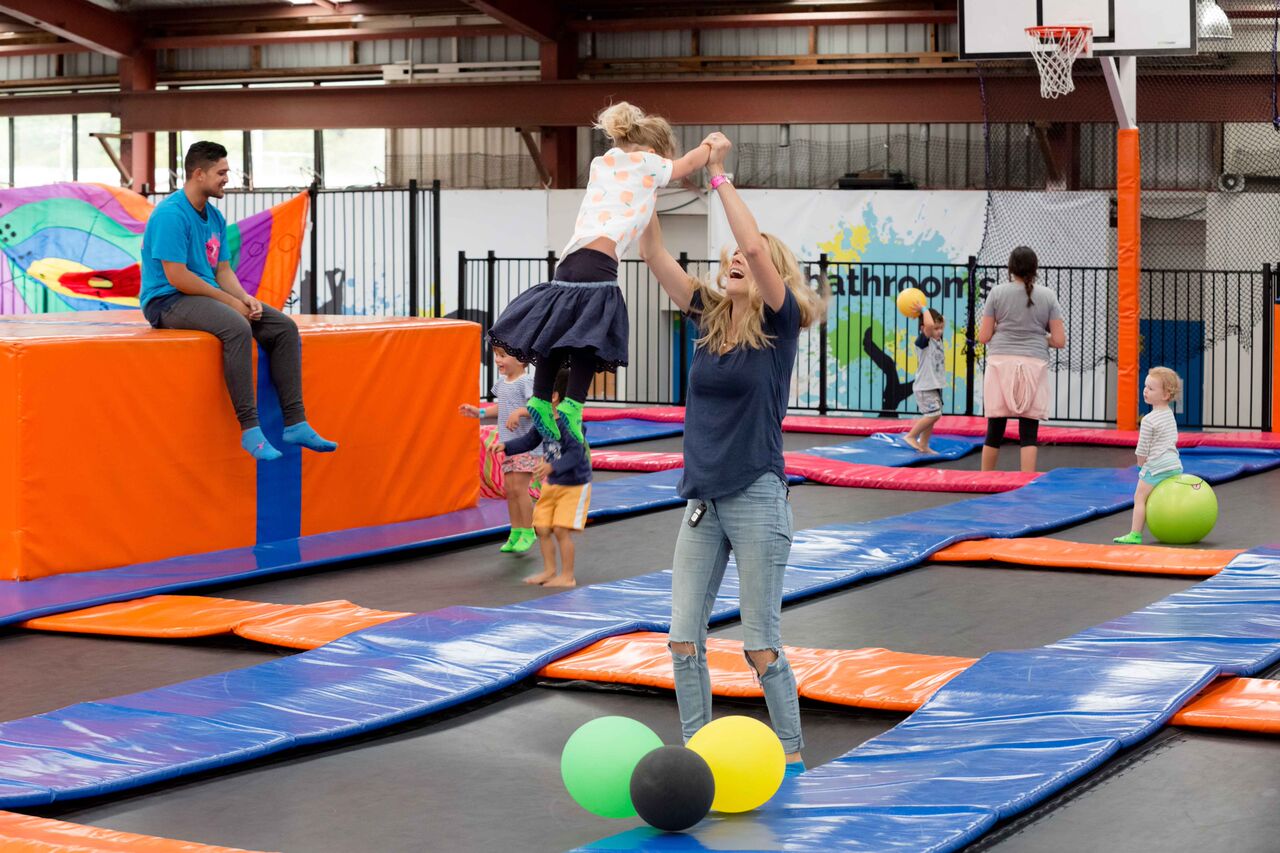 Session Times
---
Monday and Wednesday
10am-12pm
Extended 2 hour session!!
As we know it can take extra time to get out of the house will your little one.
This way no rush, no stress!
School Holidays
9am-10am (everyday)
Special Weekend Session
9-10am every Saturday and Sunday
9am-10am Toddlers only Hour
Give your partner a reward at the end of the week.
Take your little one out of the house and down for a bounce, only $12 per toddler!
Sounds great! how do I book?