Birthday Parties
---
We love birthday parties here at Gravity, and kids love having their birthday parties here! Our trampoline park is the perfect place for a party, fun for the kids where they can bounce around with maximum excitement, and its stress free for parents as we have a recipe guaranteed to be a hit…
---
What happens at a Gravity Party?
---
Party family arrives, you are shown to your Gravity Party table which is pre-decorated with tablecloth and balloons, you can then set up your plates, cups, food, ect. The guests then arrive! Meet and greet. All of the jumpers will be signed in at the front desk, receiving a Gravity wristband. Then everyone is good to start jumping.

We get all the kids up and on the tramps for an hour to play with trampolines, Foam Pitt, dodgeball , basketball hoop & Tramp wall and more!
Everyone comes to party table to have some food, birthday cake, perhaps open presents and of course sing Happy Birthday.

The parents come to collect their children, The birthday Child receives his present from us. You head home and leave us to clean up the mess!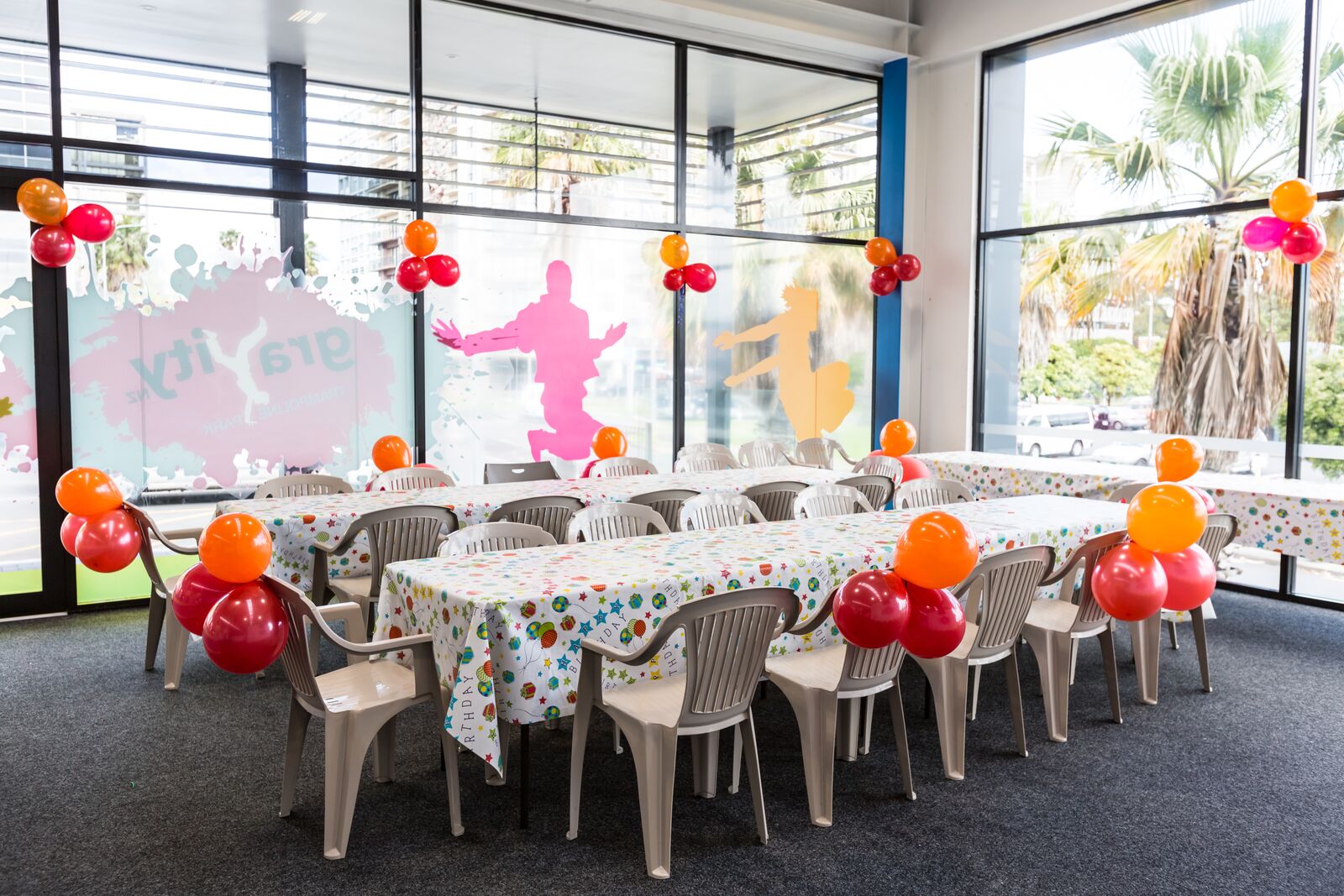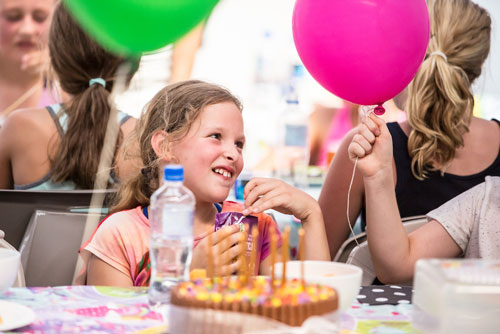 Payment Process
As far as pricing goes for our party packages.
There is a $100 table / area fee which will secure the area for the 2 hours,
Then it is a per jumper charge equal to our 1 hour prices:
– $19 per 5 and over jumper
– $12 per under 5
Jumpers are more than welcome to bring a pair of their own grip socks, however if they are needing a pair we offer them for $2.50.
---
When booking one of our party packages the $100 table fee is required to be paid at the time of booking.
Then it is up to you whether you pay for the jumpers, socks, etc then or on the day of the party.
We personally recommend doing it on the day of the party as it will eliminate the chances of you paying for people who don't show up.
---
Party Cancellation
---
Should you need to cancel your party booking, you can do so and have the $100 table fee fully refunded.
The cancellation must be made at least two (2) weeks in advance for it to be refundable. This does not apply if you happen to get COVID 19 or become close contacts.
---
MORE PARTY INFO
---
Want more information? We've attempted to answer some frequently asked questions below, if you would like to enquire further just give us a call on 09 5270524, or come down and have a chat with your friendly Gravity staff.
---
What Time are the parties run?
---
Gravity Birthday parties are run at the following time slots.
10:30-1:00pm
1:30-4:00pm
4:30-7:00pm
What Do I need to Bring?
---
You will need to provide what ever food you would like and cutlery.
Gravity Tip: Pizza delivery is a popular option!
What age and size parties does Gravity run?
---
We can cater to children of all ages here at Gravity NZ (1-99)
We can also arrange for any size party , just let us know the approximate size then you can confirm final numbers on the day!
Sounds great! how do I book?
---
Check out the book now in the top right and choose the park you want to go to
If you have any questions, give us a call or send us an email