Jump Class
---
Gravity NZ jump classes are the perfect place to get that one trick, skill or flip that you've been wanting for all this time
With options suitable for all age and skill ranges you should come down and check them out on Tuesdays and Thursdays during the school terms
Our jump classes are completely pressure and stress free and you can come and go from week to week, there are no commitments like your regular gym but with all the fun.
If you're wanting to join in, come on down or book online
---
Classes
Beginners
Beginners class is suitable for all ages from 5 years old. We start of teaching the basics of jumping on the trampoline, and move into some of the principles of air movement.
Our staff will be running you through some fun drills to get you moving and having fun.
Intermediate
Intermediate Class has our trained and talented staff advising you of the best way to learn and to improve you tricks and flips. The intermediate class is perfect for those starting to handspring and flip, this is the time to come down and find out how to do the best flips you can.
Advanced
Advanced class is the time where you see how far you can push yourself. With our staff there to advise you on the next steps to help you reach your goals in a safe environment, you can be sure you'll be flipping better and higher than you ever have before.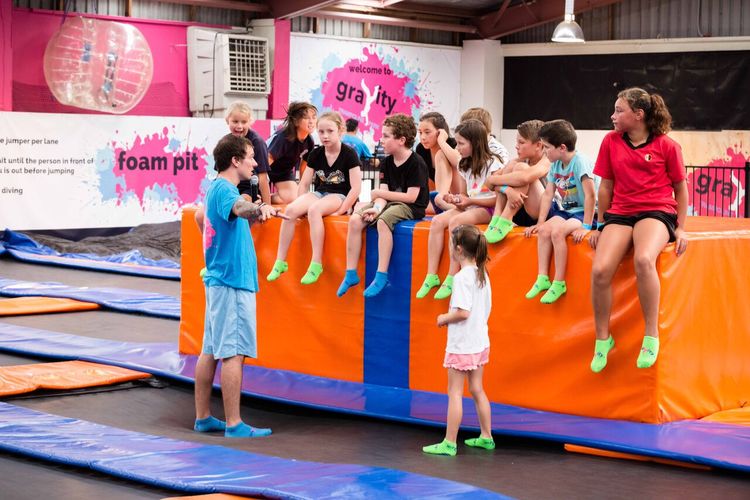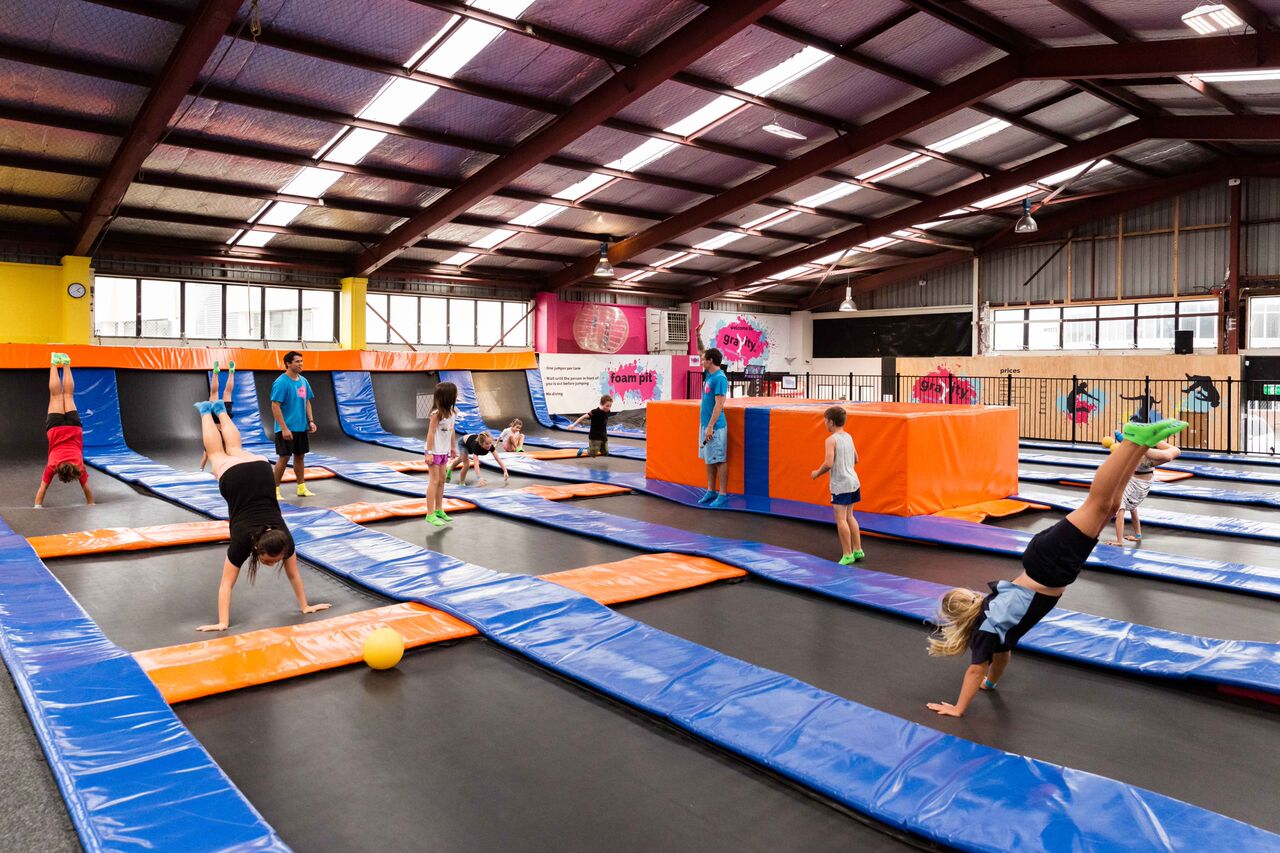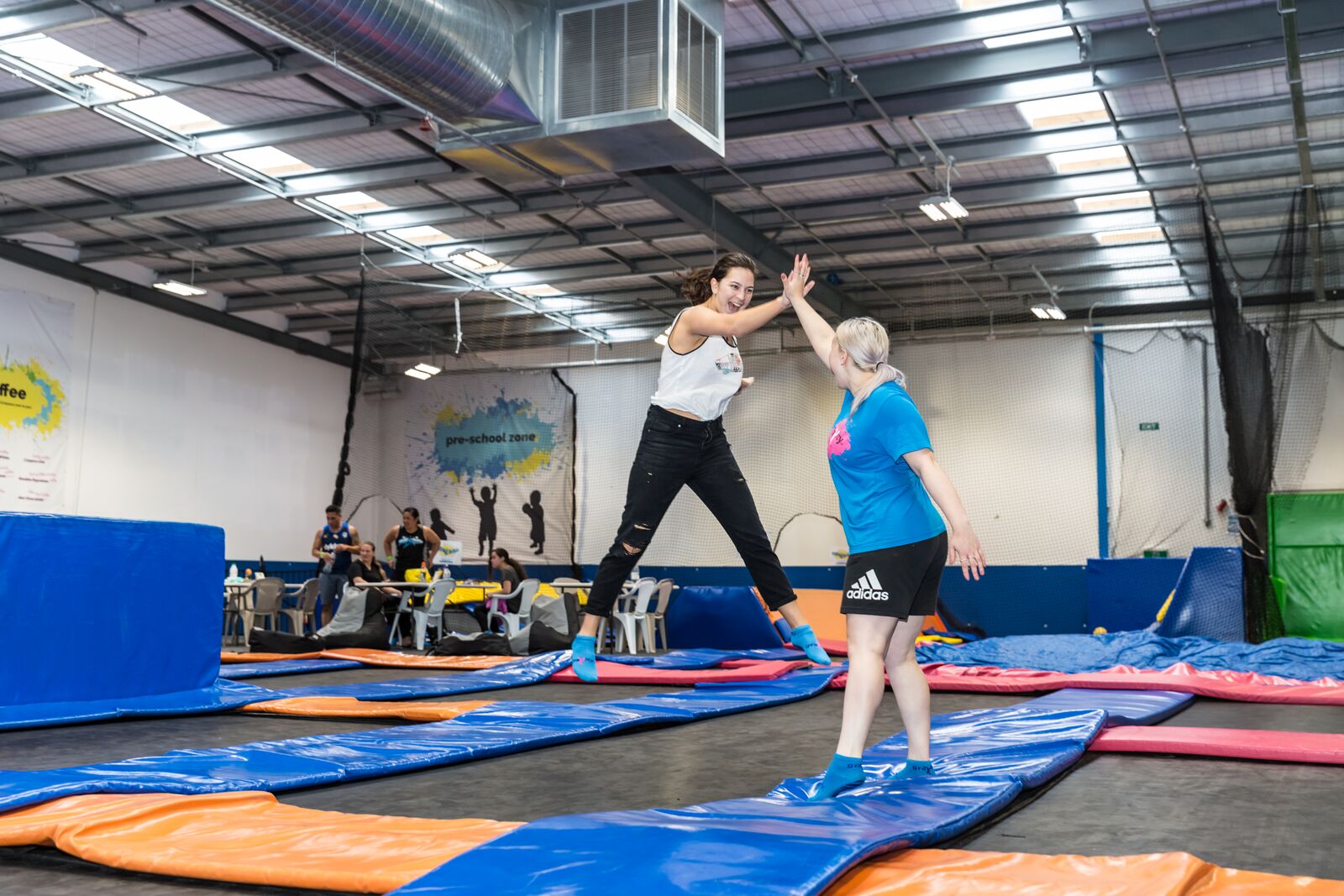 ---
Session Times
Tuesday and Thursdays
Beginners 4pm-5pm
Intermediate 5pm-6pm
Advanced 6pm-7pm
Jump Classes only run during school terms
Sounds great! how do I book?